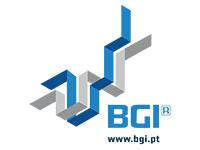 Acceleration Venture Program
Start: 15-09-2023
End: 15-12-2023
Service description
Elevate your startup to success with BGI Accelerator Program: Connect. Fund. Grow.
Unlock the full potential of your startup with our exclusive three-month accelerator mentoring program. As an EIC Beneficiary, you'll have access to financing and connections with some of the world's top investors, giving your business proposal the boost it needs to succeed. 
BGI Acceleration program is designed to help improve your commercial reach and connect you with corporate executives, increasing your chances of securing funding. Our value proposition validation, early-stage development opportunities, and global partnerships with credible organizations will provide your venture with a sustainable, innovative, and disruptive edge. 
At the end of the program, you'll have everything you need to pitch your investment-ready business, including a comprehensive Go-to-Market plan and sales brochure. Don't miss out on this opportunity to transform your startup into a thriving business. 
Our program will be held twice in 2023, with a call for applications for each cohort. Apply now to join the ranks of successful entrepreneurs and take your venture to the next level.
Main highlights:
Deep tech accelerator offers a three-month mentoring program.

Provides connections to global investors, and opportunities for value proposition validation and early-stage development.

At the end of the program, ventures will have an invest-ready pitch, go-to-market plan, and sales brochure.
Disclaimer related to service
Mainly focused on healthcare, sustaintech, renewable energies, battery technology, Agrifood/ nutrition, Aquaculture, Hydroponics, bio-based fertilisers, circular economy, AI, Blockchain, Smart cities, Ocean/water/maritime sectors. Applications are open from March 2023, service implementation will take place 2 times per year.