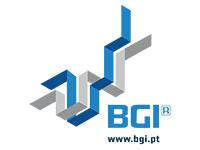 Technical Assessment & Regulatory (healthcare sector)
Service description
Boost your healthcare venture growth with BGI expert guidance! This service is focused on medical devices and equipments (Healthcare SW & HW), Biotech & Pharma.

Develop outstanding growth for your healthcare venture with BGI's proven track record of cutting-edge services! Our team of multi-disciplinary experts, built on vetted international networks including top-notch institutions such as MIT, will provide a technical and regulatory assessment tailored specifically to your needs. 

Reduce the hurdles holding back your business, as our experts use their extensive connections to help you expand your reach beyond your home market. Take your venture to the next level with our technical and legal/regulatory due diligence service that will help you to develop  regulatory and IP strategies.
Suitable for: i)  technology in research stage; ii)  startup or iii) scaleup.

Some of the key topics the service includes: 
Technical and legal/regulatory due diligence assessment for EIC beneficiaries; 
How does the US healthcare system works; 
IP protection due diligence; 
Regulatory pathways; 
US Regulatory Affairs: best practices for the different classes of medical devices; 
Best strategy for market adoption of your application/product/service; 
Reimbursement Strategy (US)
What you can expect to receive as part of the service: 
US regulatory plan (1st assessment); 
US reimbursement plan (1st assessment);
IP strategy. 
Disclaimer related to service
This service is continuously open to receive applications but the following cutoff dates will be considered to select the applicants: 30 August 2023; 5 October 2023; 5 January 2024; 15 April 2024; 30 July 2024; 15 October 2024. 
The service is directed to EIC beneficiaries from the Health & Medical devices and equipments and Biotech & Pharma sectors.