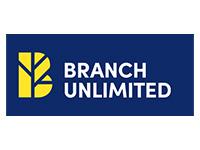 Knowledge sharing through interactive masterclasses
Start: 19-04-2023
End: 13-12-2023
Service description
This service encompasses a range of interactive tailored masterclasses for EIC Accelerator Beneficiaries, in which relevant knowledge for companies with an interest to scale up to the Netherlands will be shared. In each masterclass, an expert will dedicate the session to impart knowledge on specific topics relevant to EIC Beneficiaries. Additional relevant experts or founders may also be invited to share their experiences on the topic at hand and complement the lectures from the primary experts. To allow for a high level of interactivity, the number of participants will be limited to 15 individual companies per class. As a result, participants: a) get to know each other, which enhances the networking between companies; and b) can ask questions live (not via the chat) which increases the quality of the answers. Each masterclass is prepared and carried out by one of the consortium members, in the area of their expertise: a. Commercial approaches for Health Tech & GreenTech markets, including marketing, investments, subsidies etc. by Branch Unlimited; b. GreenTech markets (energy transition, smart mobility) specifics, such as procurement, regulations etc. by WeCity; c. IP-related topics, by Gemeas Patents; d. Topics related to fiscal aspects of doing business internationally, by vanOlde tax lawyers; e. Digital (health) compliance, including data protection security and CE-marking, by NAALA; and additional topics. As a follow-up to each masterclass, participants are allowed to have a one-on-one session with the organiser to discuss the topic on an individual level. 
You can find a more detailed schedule of the masterclasses and their topics, via this link.
Disclaimer related to service
All applicants to the service must indicate the masterclass(es) they would like to register to in the Application Form below under the question 'Please add any comments or suggestions tailored to your needs that you want the EIC Partner to take into consideration through this service.'. The masterclasses will be implemented in two sets, before and after summer breaks, and the number and topics may be subject to changes. DISC and its partners have the right to cancel a masterclass if there are not sufficient registrations, at the discretion of DISC.
Financial requirements
Free of charge. In case of frequent no show, the Partner may i decide to request a relatively small entrance fee in order to prevent these situations.