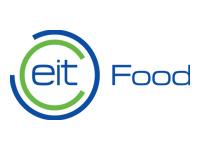 Empowering Women in Agrifood (EWA)
Start: 10-06-2023
End: 10-12-2023
Service description
A six-month capacity building service targeting all EIC beneficiaries. This service offers capacity building for female entrepreneurs (or entrepreneurs to be) in agrifood. EWA is a 6-months entrepreneurial programme tailored to develop and launch business solutions to challenges in agrifood. It provides participants with knowledge, capacities and support to start and/or develop startups in agrifood. with business ideas or female-led startups in early stage the agrifood sector. The positive impact of this service for EIC beneficiaries that are or plan to be entrepreneurs in agrifood would be benefiting from specialized support by a leading entity in the sector, with a strong track record in the activity: EWA runs yearly in 11 countries (Bulgaria, Croatia, Czech Republic, Greece, Hungary, Italy, Latvia, Lithuania, , Portugal, Spain and Turkey) and has an alumni community of more than 500 women active in agrifood across Europe. The service will be implemented mostly online with face2face events at the end of the programme in each country, plus a hybrid closing event for the overall programme. This service targets technologies at any TRL level, including EIC Pathfinder beneficiaries that are entrepreneurs (current or to-be) in agrifood.
Disclaimer related to service
EWA accepts both, entrepreneurs pre-company creation and startups. The programme runs in the national language. The service is offered for free to EIC beneficiaries selected through the competitive process for cohorts within the programme deadline. This service is not available as an individual service outside the cohort.
Financial requirements
Free within the cohort, and for group / cohort service on demand, €100000 for a cohort of 10 startups.