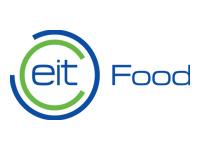 Sales Booster
Start: 01-07-2023
End: 31-12-2023
Service description
A six-month capacity building service targeting EIC Accelerator beneficiaries. This service offers capacity building and practical support for female-led startups to open their next geographical market within Europe. This service has several activities under the label 'Sales Booster': Activity 1. training sessions to prepare for scale up and select the next market the startup wants to enter; Activity 2. Practical support to open that market, with an internationalization squad than includes an industry and a target market expert; and Activity 3. Networking opportunities. The approach is very practical with the objective of completing a successful commercial visit to the target country by the end of the programme. The positive impact of this service for EIC supported startups is in having access to the new destination market, identify providers, partners, potential customers and address market fit exploration.
Disclaimer related to service
The service targets EIC Accelerator startups looking to expand internationally in the short term. The service is offered for free to EIC beneficiaries selected through the competitive process for cohorts within the programme deadline. After the programme deadline, the service can be procured by individual EIC beneficiaries or a group/cohort on demand for the prices indicated on the financial requirements.
Financial requirements
Free within the cohort. €18000 per EIC Beneficiary as individualised services. For group / cohort service on demand, €150000 for a cohort of 10 startups.