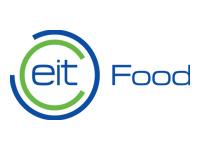 Supernovas Women3invest
Start: 01-09-2023
End: 31-10-2023
Service description
A two-month training programme for EIC Pathfinder and Transition beneficiaries who are scientists joining venture capital funds. The service offers a capacity building and training programme for women with a STEAM background in venture capital and covers all key aspects in Venture Capital using practical workshops and deep dives into specific types or sectors of investment (impact investment, deeptech, agritech, health, etc.). The sessions are taught by Venture Capital practitioners, applying practical approaches designed for participants who do not have previous experience or training in investment. This training is deemed valuable not only for participants wanting to start a career in Venture Capital but also for entrepreneurs (or entrepreneurs to be) needing to understand the industry better to build capacity for fundraising. The Women2Invest cohorts are very diverse in all dimensions (nationality, location, degree, experience, etc.) which enhances learning for all participants. EIC beneficiaries would additionally benefit from networking opportunities, both with speakers (practitioners) and other participants. The service has a duration of 8 weeks and would require participants to dedicate 5-7 hours per week. The service will only be implemented once in 2023 and will be conducted online.
Disclaimer related to service
The service specifically targets women scientists and teams led by female entrepreneurs (or entrepreneurs to be). The service is offered for free to EIC beneficiaries selected through the competitive process for cohorts within the programme deadline. After the programme deadline, the service can be procured by individual EIC beneficiaries or a group/cohort on demand for the prices indicated on the financial requirements.
Financial requirements
Free within the cohort. €18000 per EIC Beneficiary as individualised services. For group / cohort service on demand, €150000 for a cohort of 10 startups.