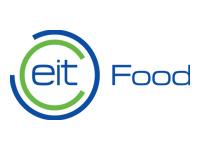 TeamUp
Start: 15-06-2023
End: 10-12-2023
Service description
A six-month programme targeting EIC Pathfinder beneficiaries. This service offers entrepreneurial team building for entrepreneurs (or entrepreneurs to be). TeamUp is a programme that helps match brilliant innovators with compatible and complementary management/cofounding profiles. TeamUp provides EIC Beneficiaries with tools and support to build their startup, including expert guidance, world-class training, mentorship, networking opportunities. The positive impact of this service for EIC beneficiaries that are or plan to be entrepreneurs would be in increasing their chances to meet and successfully partner with cofounders. The founding team is the key driver for entrepreneurial success (and the worst potential contingency if individuals are mismatched or have not set up the foundation for a high-performance team). The lack of business capabilities in the founding team is noticed as one of the key aspects for the low rates of success in spin-offs and early-stage tech-based companies, and this programme, which targets early-stage innovators, is dedicated to solving that problem.
Disclaimer related to service
The service is offered for free to EIC beneficiaries selected through the competitive process for cohorts within the programme deadline. This service is not available as an individual service.
Financial requirements
Free within the cohort. €18000 per EIC Beneficiary as individualised services. For group / cohort service on demand, €150000 for a cohort of 10 startups.