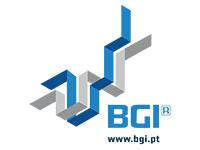 Build and Accelerate your Fundraising
Service description
Achieve the growth potential of your venture with an acceleration for fundraising service that has catalyzed over €500M of investment. 
Increase your fundraising success with this tailor made programme based on 10 year of track record building on the ventures'  strengths, overcoming pitfalls to fundraise with EU and International investors. 
As an EIC beneficiary, you'll have access to top investors, giving your business proposal the boost it needs to succeed. 
This service will be customized to meet your needs. 
What do we offer? 
Identification of your strengths and pitfalls as perceived by investors;

Ensure an investor-ready Pitch;

The right pitch for the right Investors: Identification of investors aligned with your profile (Europe and/or US), Pitch testing session with 3 investors;

Negotiation tips and term-sheet insights, setting up a DATA room for investors;

Assistance during the Fundraising period and negotiations closure. 
Our network of European partners, combined with our historical connection to the MIT innovation ecosystem, means you'll have access to a wealth of funding opportunities and potential investors. 
Apply now to join the ranks of successful entrepreneurs and take your venture to the next level. 
Disclaimer related to service
This service is continuously open to receive applications but the following cutoff dates will be considered to select the applicants: 25 September 2023; 15 December 2023; 20 March 2024; 10 June 2024; 20 September 2024; 10 December 2024.
The service is directed to EIC beneficiaries from the Health, Digital, Biotech & Pharma, CleanTech & Climate, Energy & Mobility, and Food & Agritech sectors.