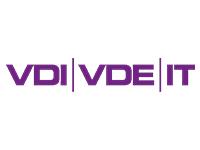 Online Workshop and Introduction to Technology Maturation and Due-Diligence
Start: 01-10-2023
End: 31-10-2023
Service description
A half-day online training sessions on technology maturation and due-diligence for all EIC Beneficiaries. This service aims to serve as an introduction to VDI/VDE-IT's service portfolio for EIC Beneficiaries. During the workshops, participants will be introduced to the concept of technology maturation and due diligence as well as to the VDI/VDE team of technical and business development experts from various areas. The sectors targeted by this service are semiconductors and electronic components and systems; artificial intelligence, big data and robotics; and clean, connected and autonomous mobility; and Quantum Technology and Advanced Materials. Workshop participants will have the opportunity to raise questions and highlight their particular needs. EIC coaches and portfolio managers can also be invited to the workshop, in order to best guide the EIC Beneficiaries to specific services.
EIC Beneficiaries can view the recording here to have an overview of the service offers from the EIC Partner. 
Disclaimer related to service
The two workshops are open to all interested EIC Beneficiaries.