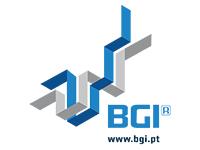 Portugal
BGI - Sustainable Ventures is a world-class, deep innovation startup accelerator spun out of the MIT Portugal Innovation and Entrepreneurship Initiative, with a long-standing partnership with the European Institute of Innovation and Technology (EIT). 
Building on a track record of more than ten years in the development of the innovation and entrepreneurship ecosystem, BGI has delivered impactful acceleration programmes for over 335 ventures, raising over 660 million euros, with a survival rate of 70%, which include over 800 entrepreneurs from 70 countries, including two unicorns.
Further from a range of innovation programs with a European scope, BGI has, for several years, a regular footprint in South America and US, working with deep tech startups and scaleups in access-to-market and access-to-finance.